"Nothing can dim the light that shines from within."

(Maya Angelou)
Do you want to feel calmer, more productive, healthier, happier? More like you?
Whatever the reason for your visit today, I'm glad you're here. This is the first step towards seeing positive change and feeling better. You are the most important person here. The story really does start with you.
I really want you to feel empowered to take control of your life again, or perhaps for the first time.
Through promoting self care, honesty, humour and kindness, my mission is to help people out of dark and uncomfortable places. We work together to find your torches and cushions, so that you can light the way ahead with all the support you need.
I look forward to meeting you and helping you create your preferred future.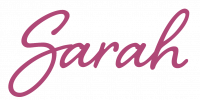 Spring/Summer offers
Try something new this season with one of my taster sessions or book a 'massage for your mind' Happy Hour Wellbeing Package at a special discount.
Face to Face
30 minute Solution Focused taster session £25 (includes free keyring & short relaxation download)
30 minute Writing for Wellbeing taster session £25 (includes free notebook and pen)
30 minute Relaxation session £20 (includes free short download)
Online
30 minute Solution Focused taster session £20 (includes short relaxation download)
30 minute Writing for Wellbeing taster session £18
30 minute Relaxation session £20 (includes free short download)