Unwind & Uplift… It starts with U
What does feeling better mean to you?
It can mean different things to different people. You may want to:
Feel relaxed in stressful situations at home or at work
Learn coping mechanisms for worry, panic and negative thoughts
Be more confident in your abilities
Care less about what other people think
Sleep better
Understand your needs
Find more time for self-care
Whatever your aim, I provide a safe place to help you think about what positive change means to you. Here, you can explore your own resources for managing your mental health. You can feel calmer, more comfortable and more capable to face your current difficulties.
I'll support you to move forward, with honesty, kindness and humour. I'll gently guide you to find your way… your own way.
The first step is often the hardest so I'm glad you're here.
I offer a free discovery call to discuss the issues you need support with and which package will suit you best.
I look forward to connecting with you and helping you feel better.
Get in touch to find out more.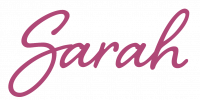 Please note: I am away on holiday from Sunday 26th November to Tuesday 12th December 2023 and will be unavailable during this time. Apologies for any inconvenience and I'll catch up with you when I return. Wishing you all a calm and joyful few weeks.