"Nothing can dim the light that shines from within."

(Maya Angelou)
Do you want to feel calmer, happier, more resilient or confident? Simply more like you?
Whatever the reason for your visit today, I'm glad you're here and well done on taking the first step. I really want you to feel empowered to take control of your life again, or perhaps for the first time. Because you are the most important person, here you will find the support you need.
My mission is to help people in dark and uncomfortable places find light and ease using the power of words, rest and personal solutions. I promote positivity, self care, kindness, honesty and humour.
I look forward to meeting you and helping you feel better.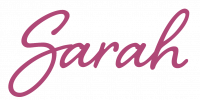 Where/When you can see me
Available on Wednesdays between 5.30 - 8.00pm, Thursdays 9.30 - 4.00pm
@ Body Back-Up Healthcare (Osteopathy Clinic) 8a Moor Lane Maidenhead Berkshire SL6 7JU
Available on Mondays 9.00am - 6.00pm, Tuesdays 9.00am - 6.00pm, Wednesdays 9.00am - 4.30pm, Thursdays 5.00pm - 8.00pm, Fridays 9.00am -6.00pm
Online * via secure Zoom link, from the comfort of your own home.